Yep, we sell a toothbrush. Nope, you don't have to buy it. Why then? We really, honestly, truly think you should use a powered toothbrush like this. It removes twice as much plaque at the gumline versus your regular toothbrush. Bam. (Have you seen the disgusting decalcification video yet?) Need we say more?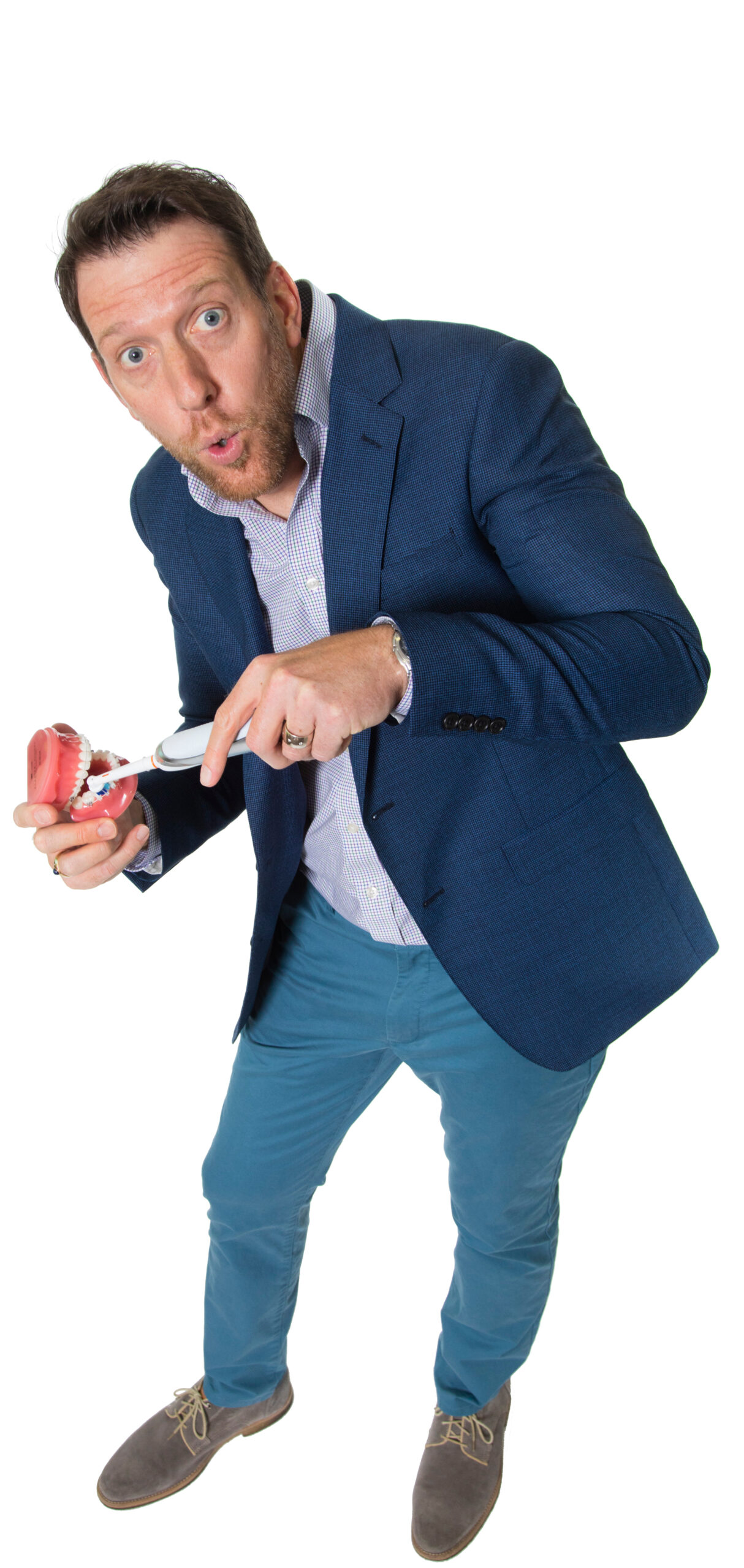 There are specially-designed orthodontic brush heads to make cleaning your braces even easier. Fuss-free timer vibrates, automatically letting you know minimum amount of time to spend in each part of your mouth as you brush. It's Bluetooth connected – no, stay with us here, we giggled too at first – which means you can check your (or your kid's) brushing stats on your phone. Are you (or they) really brushing as much and as well as you think?

Pressure sensors in the brush detect and alert you when you are brushing too hard. You can see these pressure metrics in the app also, and while you might not dig the geekery-for-geekery's sake quite as much as we do, you can use this feedback to learn to brush in a healthier way. Oh, and did we mention it cleans your teeth twice as well as a manual brush?

It comes with the usual rechargable toothbrush handle, recharging base, travel case, plus three replacement toothbrush heads, package of ortho-friendly superfloss, toothpaste and mouthwash, and a holder to mount your smartphone to your mirror if you want to watch your timer and metrics while you brush!

And of course, we sell it for a lot less than you get it for online.
Don't believe us? Here's what Oral-B's official marketing department has to say:
Discover the next level of oral care innovation with the Oral-B Genius with Bluetooth Connectivity electric rechargeable toothbrush. A revolutionary new way to take care of your oral health, it not only removes more plaque but also eliminates doubt. Download the Oral-B app on your smartphone and connect with Bluetooth technology to get real-time feedback on your brushing habits.

Removes 100% more plaque along the gum line than a regular manual toothbrush

Clinically proven superior 3D Cleaning Action oscillates, rotates and pulsates to break up and remove more plaque than a regular manual toothbrush

Rechargeable with 5 modes: Daily Clean, Gum Care, Sensitive, Whitening, and Deep Clean

Senses when you brush too hard with pressure sensor alert

In-handle timer pulses every 30 seconds to let you know when to switch areas of the mouth

#1 Dentist Used Toothbrush Brand, Worldwide

Accepted by the American Dental Association

© 2019 Procter & Gamble