Maybe! But maybe not!
We know there are a lot of different messages out there about early childhood orthodontics, and we're here to help you understand whether early intervention would be valuable in your child's case or not.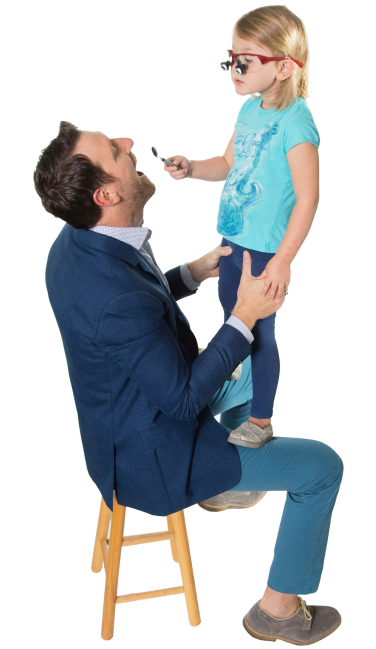 The American Association of Orthodontists recommends that a child's initial orthodontic evaluation should take place at the first sign of an orthodontic problem or by age seven, whichever happens first. While many children will not be ready to begin treatment until later in their development, early intervention in certain cases can help reduce the extent, duration and cost of future orthodontic needs.
There is no charge in our office until we are ready to place an appliance, so neither you nor your insurance will be billed for your child's initial or Observation Recall follow-up appointments as we monitor their dental development.
What can be done at this age?
Create room for crowding teeth
Help guide erupting teeth through simple appliances or extractions, in order to alleviate or minimize future orthodontic needs
Curb habits such as thumb sucking that can create orthodontic problems
Prevent problems such as ectopic eruptions before they develop
At our complimentary consultations, we'll sit down with you and review your goals for your child's treatment. We specialize in giving you straight talk about whether orthodontics for your child would be functional, aesthetic or both, and what a realistic window of opportunity is to help you time your child's treatment. We know that orthodontics might not be something you were expecting to address for your child for several more years, and we're here to help you to understand your options in an honest and down-to-earth way.