We've got some pretty nifty tech behind the scenes! We use state-of-the-art technology and evidence-proven methods to create our patients' amazing results. Whether it is the therapies we use, our convenient online patient portal, or our work with digital 3-D treatment planning, we incorporate innovative technology to enhance our patients' experience.
Cone Beam CT ("CBCT") images allow our doctors to get a sophisticated three-dimensional view of facial and dental structures for more precise diagnosis and treatment planning. These radiographic studies are beneficial for patients with impacted teeth, facial asymmetry, and jaw surgery needs, to name just a few.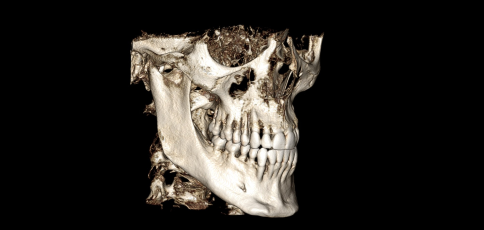 3D photos are used for diagnosis and treatment planning as they allow for three-dimensional assessment of facial structures and smile aesthetics. The software allows us to simulate different treatments and outcomes.
Our intraoral digital scanners allow us to take scans of the teeth to make extremely accurate digital models, as an alternative to the traditional impression trays. Sometimes only a digital model is needed for our records and treatment planning, but we can also print a physical model from this scan using our 3D printer, to help make some of our retainers and other appliances in-house.
The technology we use inside your mouth, from the brackets to the memory archwires, is state-of-the-art too! For more information about specific bracket types, please select the type of therapy you are interested in below.