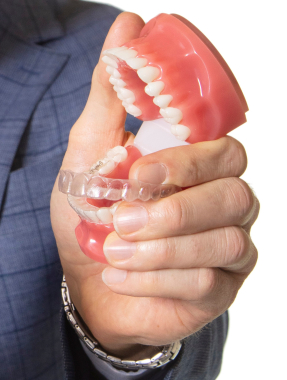 Clear Aligners (such as InvisalignTM , SparkTM or ClarityTM) are a series of removable polymer trays custom made to the shape of your teeth, with each tray gradually moving your teeth closer to their final positions. They are a nice treatment alternative to traditional braces for some patients, because they may be removed to eat and clean your teeth. It's important to remember to put them right back in after brushing, as they should be worn at least 22 hours a day in order to be effective and to complete treatment on time.
Just like with traditional braces, aligners work with different attachments and appliances, so that we can treat more than simple alignment problems.
We can show you more about how this works in your complimentary consultation, since everyone's case is different.
Our Treatment Coordinators can help explain pros and cons of all different treatment alternatives for your particular case!